All orders placed between 21st December to the 2nd January will be delivered after 3rd January due to Warehouse Christmas shutdown
10 Of The Quirkiest Hotel Rooms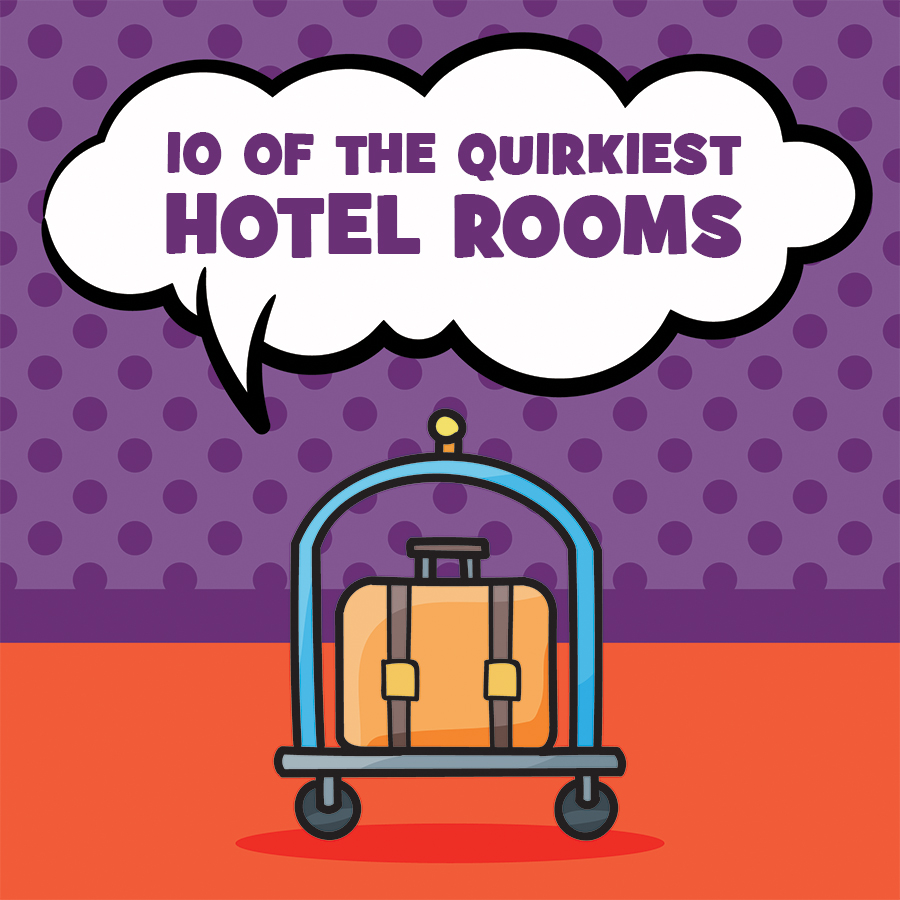 Finding a special hotel for your dream trip can really put the icing on the cake and leave you with amazing memories that last a lifetime. We've put together a list of some of the quirkiest and most memorable hotels in the some of the world's most incredible locations, for you to experience for yourself.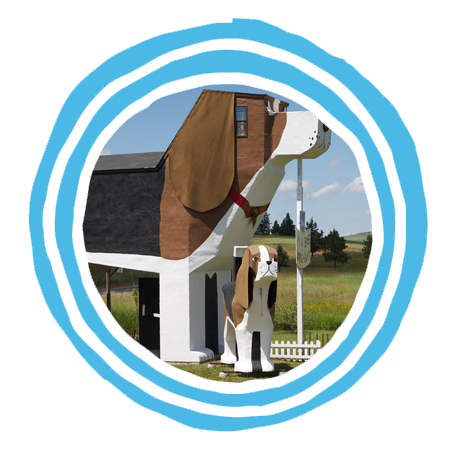 Dog Bark
Park Inn
iDAHO, USA
This rather unusual bed & breakfast guesthouse was built by married chainsaw artists Dennis Sullivan and Frances Conklin. Inside the 30-foot-high Beagle named 'Sweet Willy' you'll be greeted with dog shaped biscuits and an abundance of doggy-themed décor. You'll be lucky to find a phone or television in sight, but you can of course visit the chainsaw art gift shop where you'll be able to browse over 60 different breeds, all carved perfectly!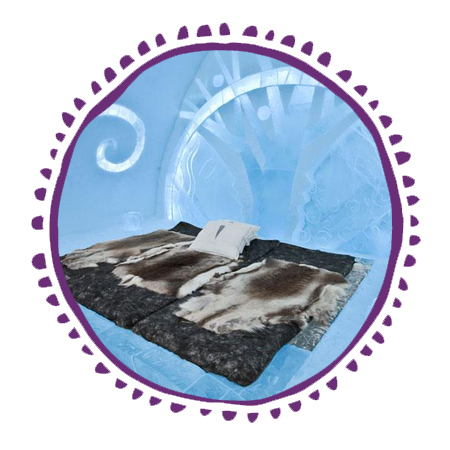 Icehotel
JUKKASJÄRVI, SWEDEN
A hotel that's totally recreated every November using ice from the frozen Torne river?! Enough said. Although we hope they provide complimentary slippers and robes to keep guests warm!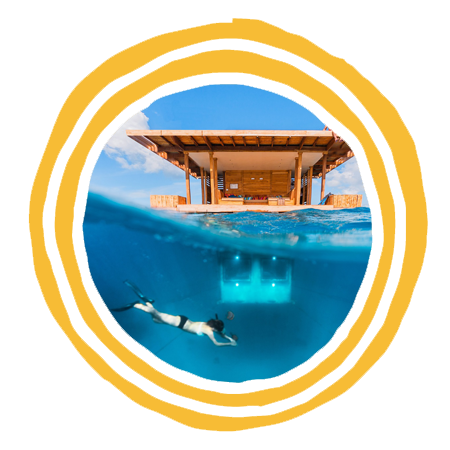 The Manta Resort
PEMBA ISLAND, TANZANIA
Constructed over three levels, the Underwater Room at the Manta Resort really is something else. Enjoy 360 degree views from the comfort of your double bed, enjoy star gazing on the rooftop or take a complimentary snorkel and kayak to explore the wonders of the surrounding waters.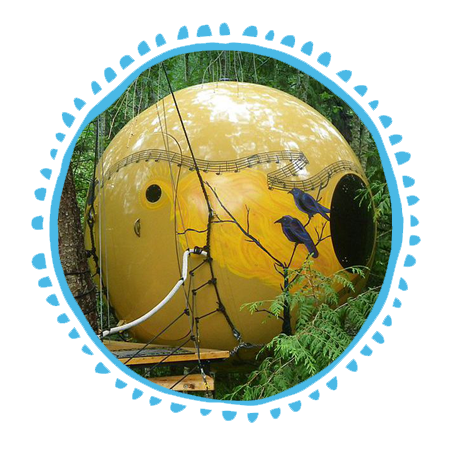 Free Spirit Spheres
vANCOUVER ISLAND, CANADA
See the world from a new angle! These three UFO like spheres (Eve, Eryn and Melody) are made from cedar, Sitka Spruce and fibreglass; they're tied together with rope and sway in the breeze!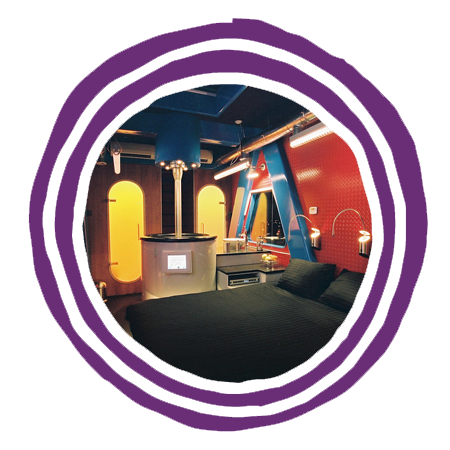 Crane Hotel
hARLINGEN, NETHERLANDS
Being 49 meters in the air inside a real-life crane doesn't mean you can't experience the luxury of a standard hotel. With wifi, parking, a double bed, heating, elevators and a mini bar; what else could you need? How about a swing motor, extensive audiovisual equipment, a 360 panoramic view, a spacious roof terrace AND breakfast. Time to say goodbye to your pesky fear of heights!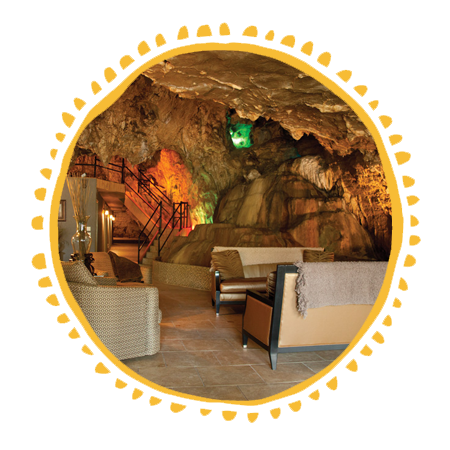 Beckham
Creek Cave
aRKANSAS, USA
Located in one of the most naturally beautiful places in the world, Beckham Creek Cave has all the facilities and amenities of a modern day hotel, along with the preservation of it's natural environment.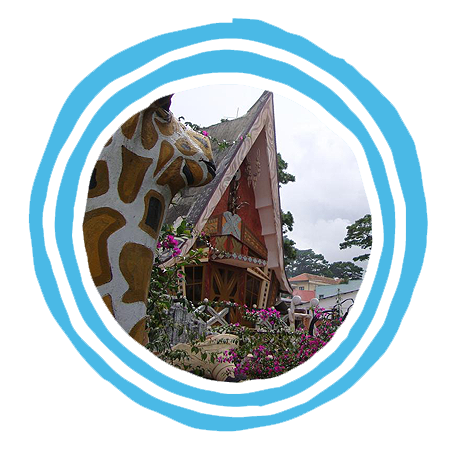 Hằng Nga
Guesthouse
dA LAT, VIETNAM
More commonly known as the 'Crazy House Hotel' this wonderful building has been described as a 'fairy tale house' and with its tree-like design and animal themed rooms, we can see why!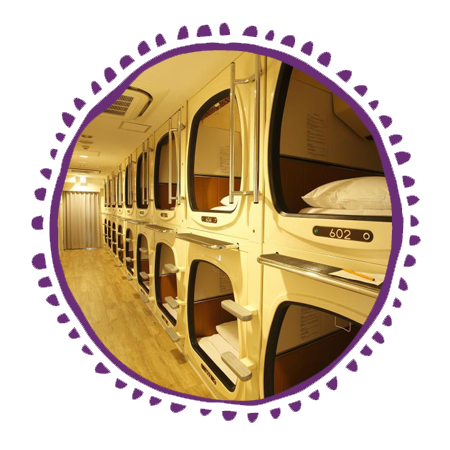 Capsulevalue
Kanda
tOKYO, JAPAN
It's not your usual budget hotel, but it will do, right? Hmm.. The capsule hotel is a popular concept in Japan and has been around for quite some time. Although there are no usual luxuries including hotel toiletries or minibars, some alone time might be just what you need!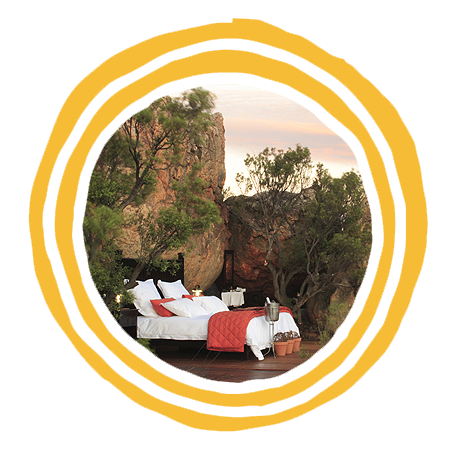 Kagga Kamma
cEDBERG MOUNTAINS, SOUTH AFRICA
This incredible resort offers a more unusual way of accommodating its guests. Choose from a selection of 'open-air' rooms in the heart of the Cedberg Mountains, away from the hustle and bustle of every day life.
Jumbo Stay
sTOCKHOLM ARLANDA AIRPORT
– SWEDEN
This former jumbo jet has been converted into a hotel with a multitude of rooms to choose from including dorm rooms, standard rooms and a luxury cockpit suite!
So there you have it- the Top Ten Quirkiest Hotels From Around The World!

Which one would you most like to stay in?