Phone Us Today on
01797 362895 / 364601
All orders placed between 21st December to the 2nd January will be delivered after 3rd January due to Warehouse Christmas shutdown
Designing The Perfect Hotel Lobby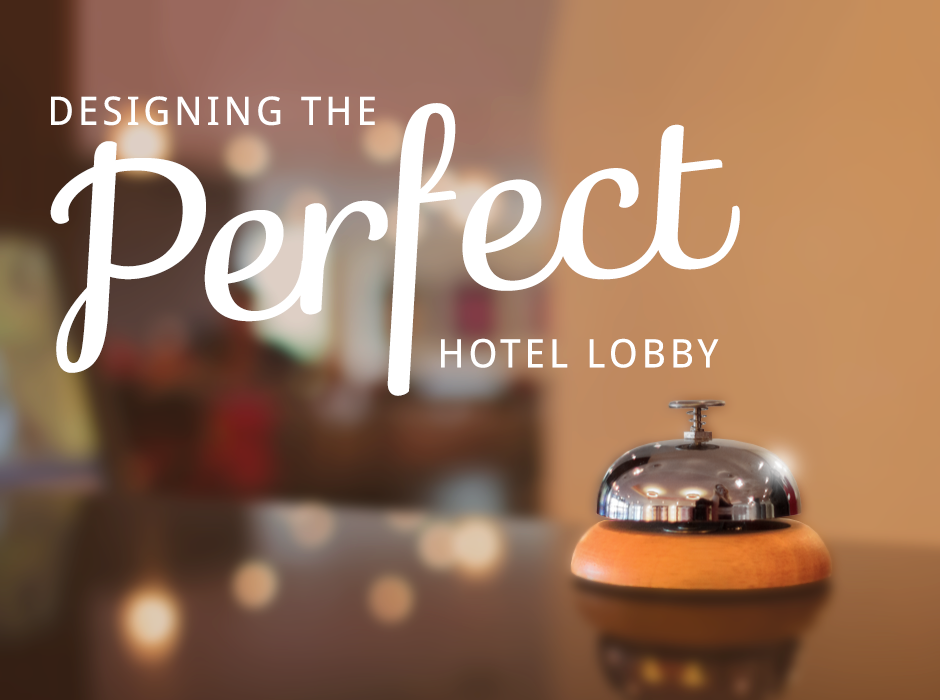 You'll hear it hundreds of times throughout your life, but its true – first impressions really do count! The lobby is the epicentre of your hotel, and it's one of the first rooms your guests will base their judgement on.

There's absolutely no doubt about it, your hotel lobby needs to be clean, tidy and provide your guests with the 'wow' factor if you want to make a lasting impression.

Functionality
Once upon a time, the hotel lobby was simply used for the checking-in and checking-out of guests. These days guests require much more functionality, making the lobby more than a pit-stop.

Try to combine a number of concepts into one by providing your guests with numerous seating areas, literature, a place for business travellers and perhaps a play area if your hotel regularly accommodates families.
Create Social Space
It's important to create a space where guests can meet, dependent on the purpose of the visit, your guests will likely use your hotel lobby as a focal point for socialising and networking. Invest in flexible seating areas with intimate lounge and communal spaces to encourage your guests with one and other. This is especially important if you want to make an impression amongst business travellers, who will often be meeting with clients and connections and may use your hotel lobby to do so.

Keep It Comfortable
It doesn't matter whether your guests are staying at your hotel for business or leisure purposes, they're all looking for one thing: comfort. It's all well and good having a stunning hotel lobby filled with luxurious décor, but if it's not comfortable, it's not going to go down well with your guests. Provide a warm and inviting space where your guests can congregate, eat, drink and be merry. Choose comfy seating that compliments your theme – large couches are a great choice and will contribute to the ambience of your hotel!

Accessible Hotel Amenities
Immediate access to complimentary amenities such as WiFi, televisions and computers will make your guests time in the lobby a whole lot better. Invest in a TV package that allows you to show big football games or boxing matches at your hotel, these days the majority of guests expect this level of service. Create an information hub packed with bus timetables, directions to local shopping centres and restaurants along with information on laundry and ironing services if possible. Make your lobby toilets easily accessible and clean. Offer a selection of complimentary hotel
toiletries so your guests can freshen up if they need to.

Sustainability
Trends in recent years have evolved considerably in comparison to their predecessors, and one of the biggest of the last ten years is sustainability. Your hotel's ability to provide and utilise eco-friendly operations and materials is more likely to gain you the upper hand over your competition. Try to take a 'green' approach regardless of your hotel's scale or budget and reap the rewards.

As well as designing and maintaining an aesthetically pleasing and practical hotel lobby, it's equally important to keep your hotel rooms in tip top condition with the best of amenities. Hotel Complimentary Products supply a range of top quality Hotel Room Supplies to impress your guests.
Where To Find Us
Hotel Complimentary Products Ltd
Mountfield House
Mountfield Industrial Estate
Mountfield Road
New Romney
Kent
TN28 8LH
Contact Us
Copyright © 2021 Hotel Complimentary Products Ltd All rights reserved.