All orders placed between 21st December to the 2nd January will be delivered after 3rd January due to Warehouse Christmas shutdown
How To Choose The Best Hotel Toiletries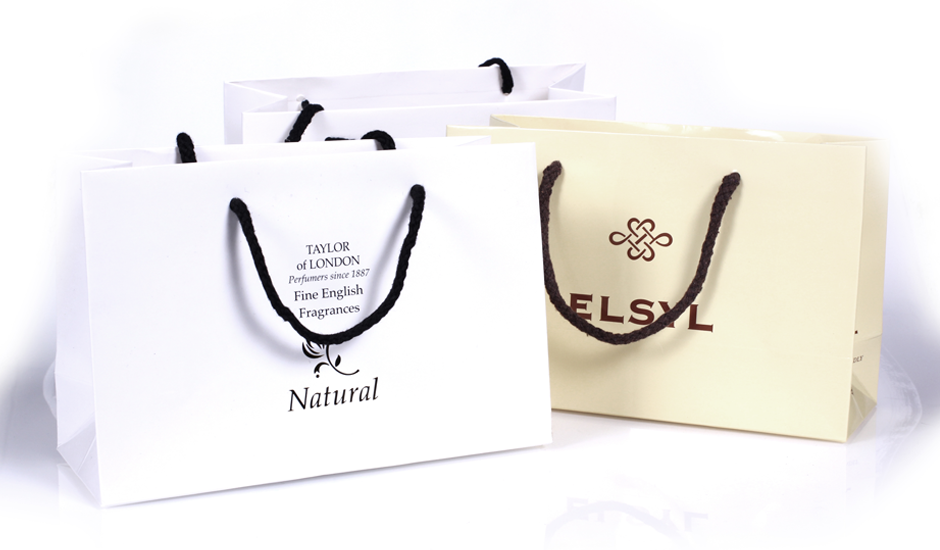 How To Choose
The Best Hotel Toiletries
When you consider what constitutes a great hotel experience you often focus on the big picture: stellar customer service, useful amenities, and unbeatable accommodation and cuisine. Often, however, it's the little details that delight and surprise a welcomed guest, such as delicacies on the pillows, or the arrangement of the linen.

The most crucial of these everyday details lies in the choice of hotel toiletries. When selecting these items, it's imperative that you consider a few key points to best serve your organisation.
Shop Hotel Toiletries

Match the toiletries to your brand
Firstly, ensure that you select hotel room essentials that match the tone and ambiance of your establishment. If you offer 5-star accommodation then your guests will appreciate hotel toiletries on a similar level.
Selecting budget products for highly priced rooms will leave your guests confused about your hotel's message and standards. After all, a brand is not just built through advertising, but in the seamless maintenance of everyday high standards from the biggest features to the finest details.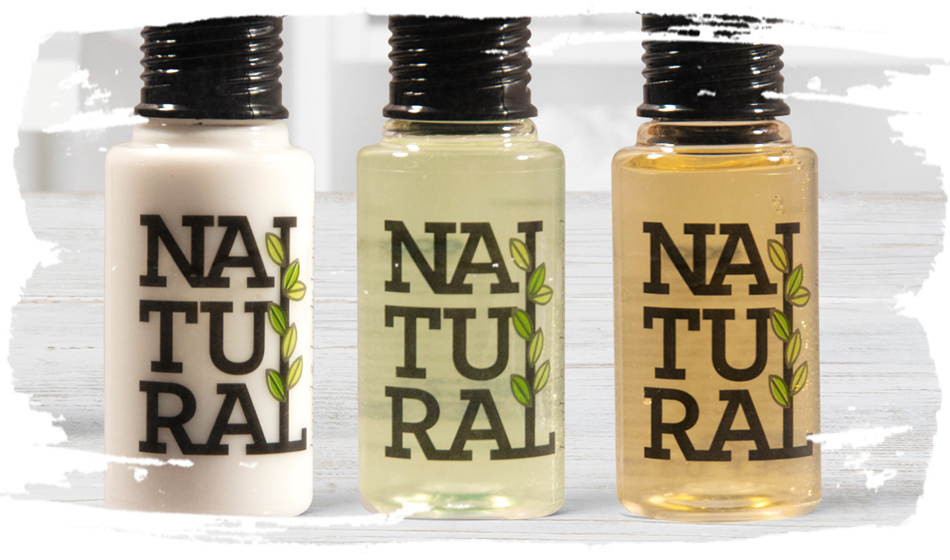 Customise your hotel toiletries
You can illustrate your establishment's attention to detail, and add a personal touch, by ensuring that your guests are offered hotel room essentials that fit the needs and duration of their stay.
By all means provide travel-sized items for those enjoying a weekend city break, or for the professional businessman or businesswoman who will appreciate airline friendly sizes. However, if you are hosting a couple for a two week trip then arrange for the size of the hotel toiletries to match the length of time that they are spending with you. Alternatively, you can ensure that housekeeping replaces the smaller items regularly.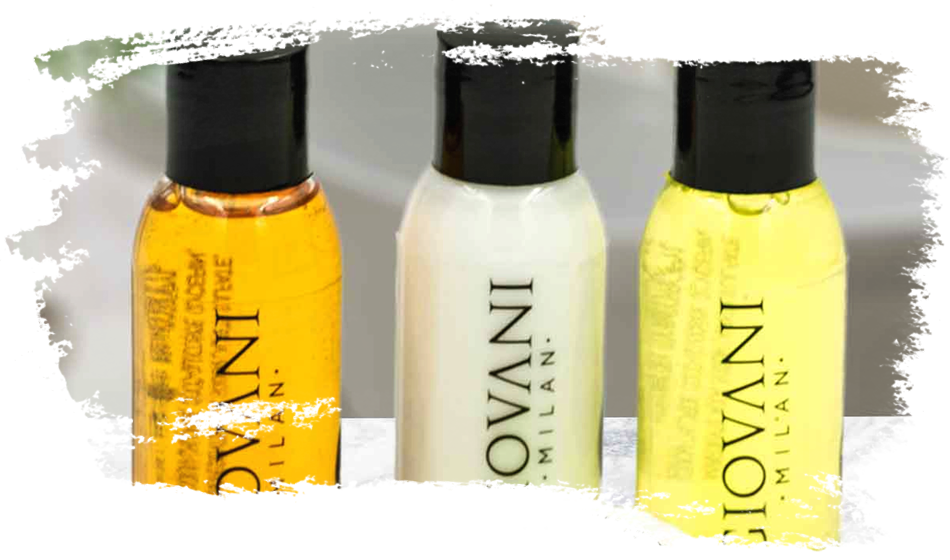 Tailor to your location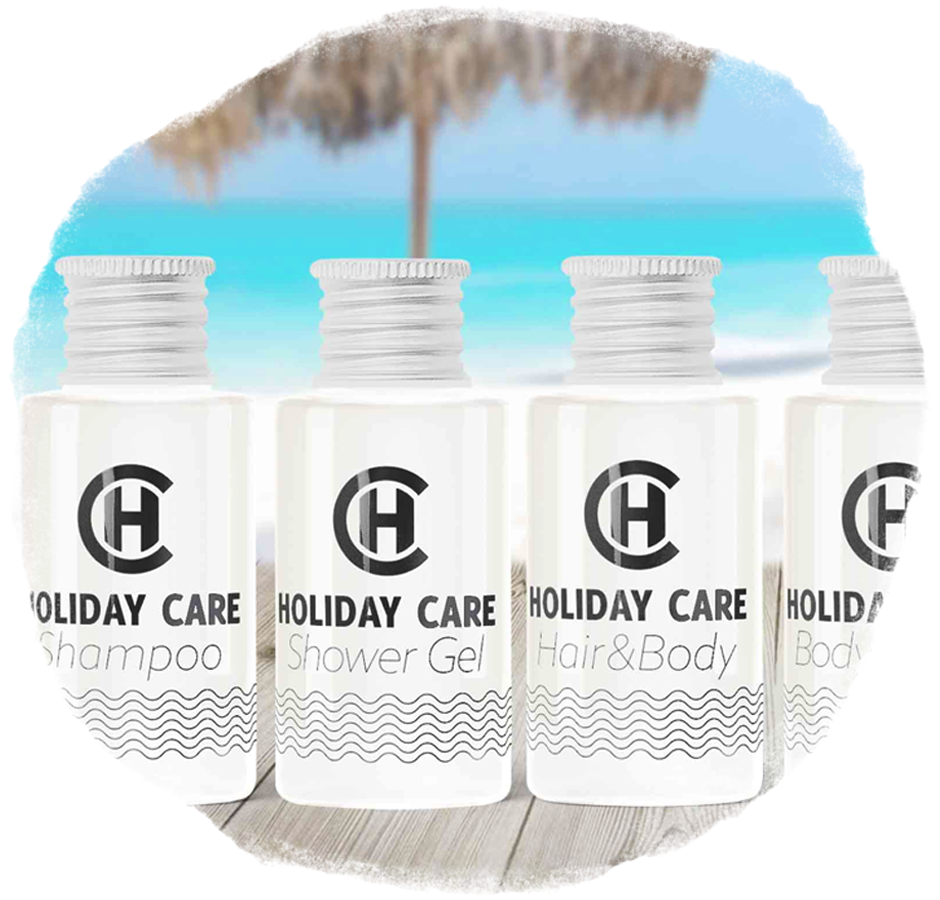 When selecting your hotel toiletries, it's also worth considering the location of your building. For example, if your guests are visiting a beach resort, it might be worth tailoring the products with that in mind. Some brands offer specific ranges, such as beach friendly hair products designed to protect against sea and sun damage.
Similarly, if you're housing guests at a thermal hotspot in the northern climates, you might want to consider more hydrating items like warming body lotions, or even additional options like a clay mud mask. For an added personal touch at a luxurious establishment, consider providing a range of vegan-friendly toiletries that can be placed in a guest's room when you are made aware of their preference.

Look after the environment
The downside of offering an array of miniature hotel room essentials is the amount of rubbish disposal that it creates as guests come and go.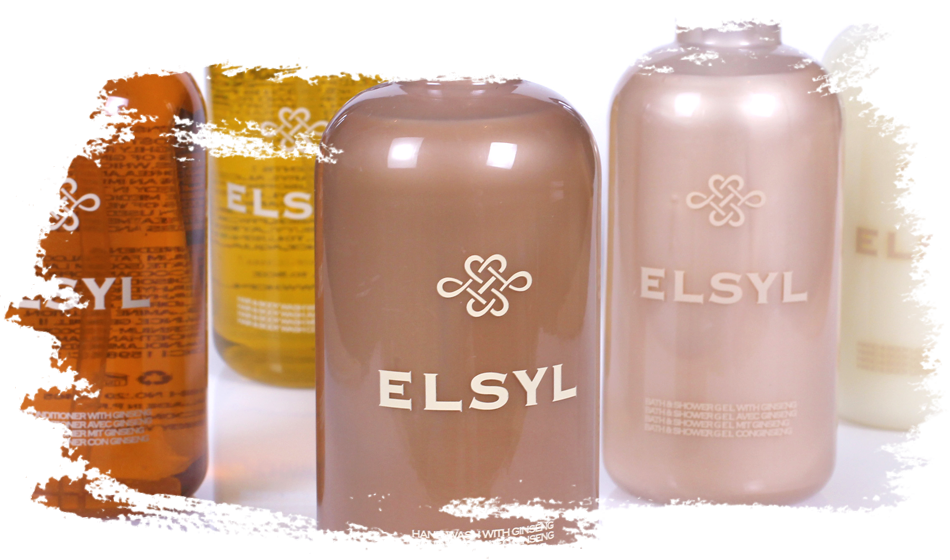 Rather than contribute to this ecological problem, consider choosing toiletry brands that are easily recyclable, and which are made from eco-friendly materials. This approach isn't just limited to the packaging, but can also mean choosing products that don't contain fossil fuel-based ingredients like mineral oil and petroleum.

Ultimately, taking care to pay attention to these small additions can mean that your guests have a clear idea of your hotel's branding, as well as a more personalised and rewarding experience. Their visit with you will stick in their mind long after leaving, and will encourage them to book a room in the future.
Shop Hotel Toiletries