Phone Us Today on
01797 362895 / 364601
All orders placed between 21st December to the 2nd January will be delivered after 3rd January due to Warehouse Christmas shutdown
The Largest Hotels In The UK
The Largest Hotels
In The UK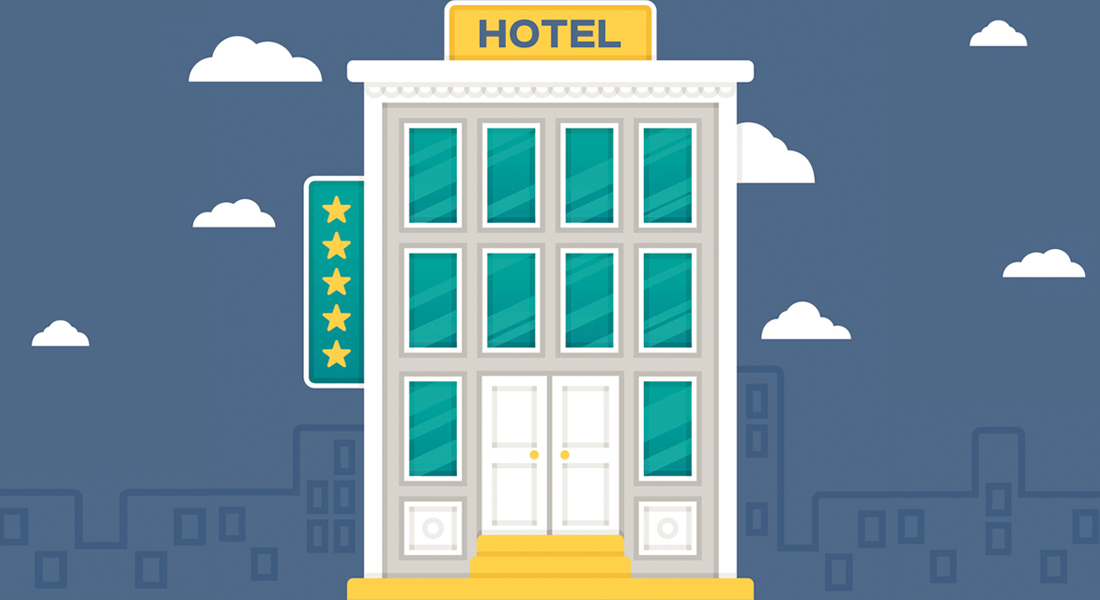 If you want a visual representation of just how far the human race has come over the last few centuries, looking at the evolution of hotels is going to be about as good as you can get. For a very long time, the closest anyone got to staying in a hotel was a small inn, tavern or B&B, but over the last 100 years especially, these establishments have become increasingly popular, and larger.
‍
There are now hundreds of thousands of hotels dotted around the UK alone, all ready to cater for holidaymakers and businessmen. As such, read on to find out more about the 10 largest hotels in the UK. 1.

The Royal National Hotel
The Royal National Hotel is housed in a gargantuan 1920s building block, and has an incredible 1630 rooms! This means there can easily be at last 2000 people staying there at any one time.

2.

Hilton Hotel London Metropole
Is it really a surprise that a Hilton Hotel has the second-largest number of rooms in the UK with 1059? It also provides excellent sweeping views across the capital.

Tourist hot-spots just don't get much better than the Park Plaza Hotel in London, which offers views across the Thames, Westminster Bridge, Houses of Parliament and Big Ben from its 1021 rooms. The oval-shaped building also houses a variety of restaurants and bars exploring a range of cuisines.

It isn't every day that a hotel breaks the 1000 room mark, but The Cumberland Hotel located in Marble Arch has smashed this number out of the park, with an incredible 1019 rooms on offer.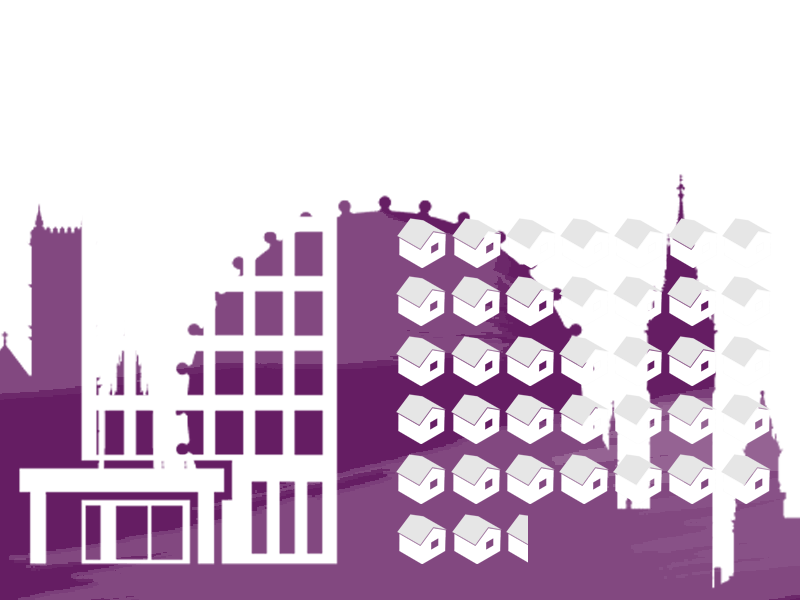 5.

Holiday Inn Kensington
The Holiday Inn Kensington is definitely not one of the most alluring hotels on this list, but there is no denying its incredible size, with just over 900 rooms available.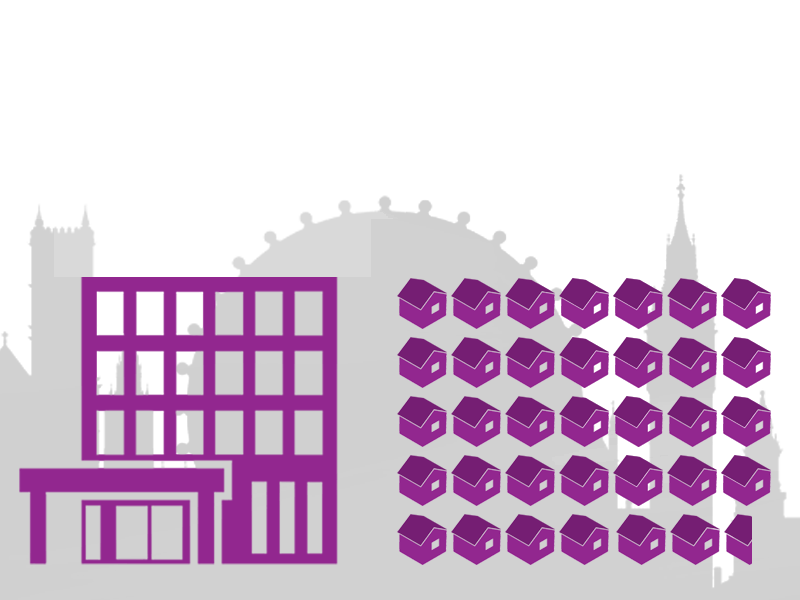 With 883 rooms, the Copthorne is amongst the largest hotels in the world; however, unlike many others on this list, it offers a lot more seclusion than most. This is due to its position right on the cusp of both Holland and Hyde parks.

The Tower Hotel is a little bit like marmite in that people tend to love or hate it. The building has twice been voted as London's second ugliest building, however, you cannot argue with the beautiful views offered across the Thames. With 801 rooms, this is one of the largest hotels in the UK.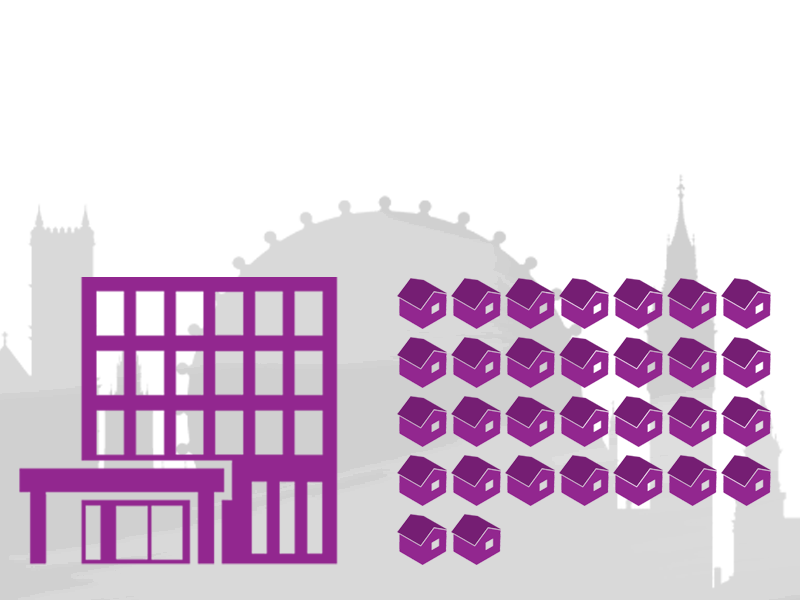 When the Strand Palace Hotel opened in 1909, it was widely regarded as one of the most opulent hotels in the world, something that still stands even today. Located within touching distance of Trafalgar Square, this striking building has 758 rooms, many of which face one of several majestic internal courtyards.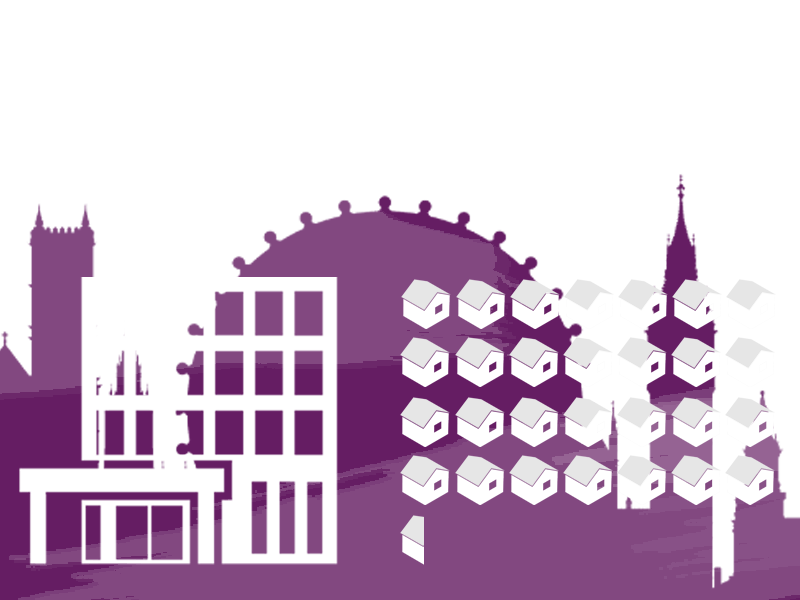 Bloomsbury is one of the most paradoxically quiet districts in Central London, and St Giles London is the perfect hotel from which to explore this leafy suburb. There are 700 ultra-modern rooms to choose from here, and gamblers will be especially happy to know that the Grosvenor St Giles Casino is just next door.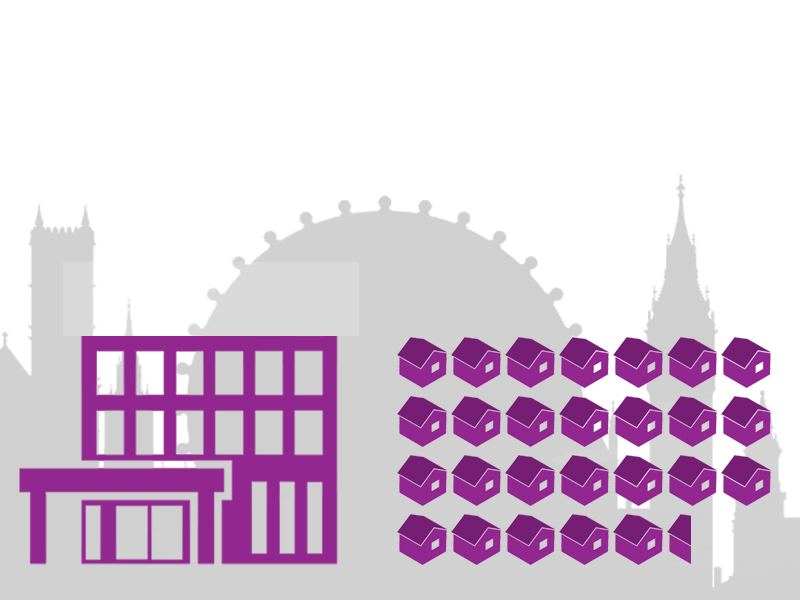 10.

Amba Hotel Marble Arch
Situated within walking distance of Buckingham Palace, the Amba is a huge Art-Deco inspired hotel that can house well over 1000 guests across its 692 rooms. This hotel is renowned for its luxurious aesthetic, with a range of services all delivered with real passion and precision. The 1930s-inspired restaurant and jazz bar are also a delight.